With all the crazy weather we've been having, we've all been wondering what Barry will provide this year. I've heard the stories of hypothermia from years past where the toughest riders I know withered from the cold and terrible riding conditions. Thanks to RWAM RECON SCOUT MN, we have the latest on images from the 36 Thriller.
RECON SCOUT provided the scoop on the dirt for barry roads saying, "it's not in bad shape at all with some pot holes holding water, but mostly damp/solid". Now I rode gravel yesterday in Ottawa County and it was a muddy mess with a ton of moisture from the constant rain and sleet. This looks better than what I rode yesterday for about 25 miles. I suspect with the overnight rain and light snow fall over night/morning it could get messier. I asked about shaded tree areas and it was the same report, damp, but solid. This is good news for racers given the week of rain preceding the big day.
By the looks of it, conditions could hold up for a solid surface to for fast rolling tires. I imagine it will be a little sticky and the shoulders could be soft and slow rolling.
So what tires are you running? A brief survey from our seasoned riders provided some insight on tire selection and proves it really doesn't matter unless your under 38mm. Some are rolling 38,40, 42, 45 and our fatty friends will surely give us some muddy waters to drink from their 4.0s+.
What about SAGER RD?
100 mile Psycho riders (I think that's a good name for it) will benefit from a nice deviation from the route on Hart Rd. as a more "rustic" approach is taken, sparing feet from a cold mud bath.
RECON SCOUT said "first 1/3 of Sager is perfect with some puddles, but they are being drained. Pre-riders mentioned is was in good shape". We asked RECON SCOUT if he could put a tarp on it (good suggestion SH). but that won't be happening as the rain falls this evening into the night.
SAGER rd looks like it might be ready to absorb some rain and light snow. These aren't the muddy conditions we all imagined! But that can change.
COLD and FUN
Weather looks like wind and light snow thanks to report from SM on the morning conditions.
This will be my first official Barry Rubaix and it's gonna be a blast. It's cool to present VIVELA as we launch this effort and hope to encourage many other new riders to one day rip through these roads. If you see a dude with LONG black hair on the course, shout out VIVELA!.
Carlos Esquivel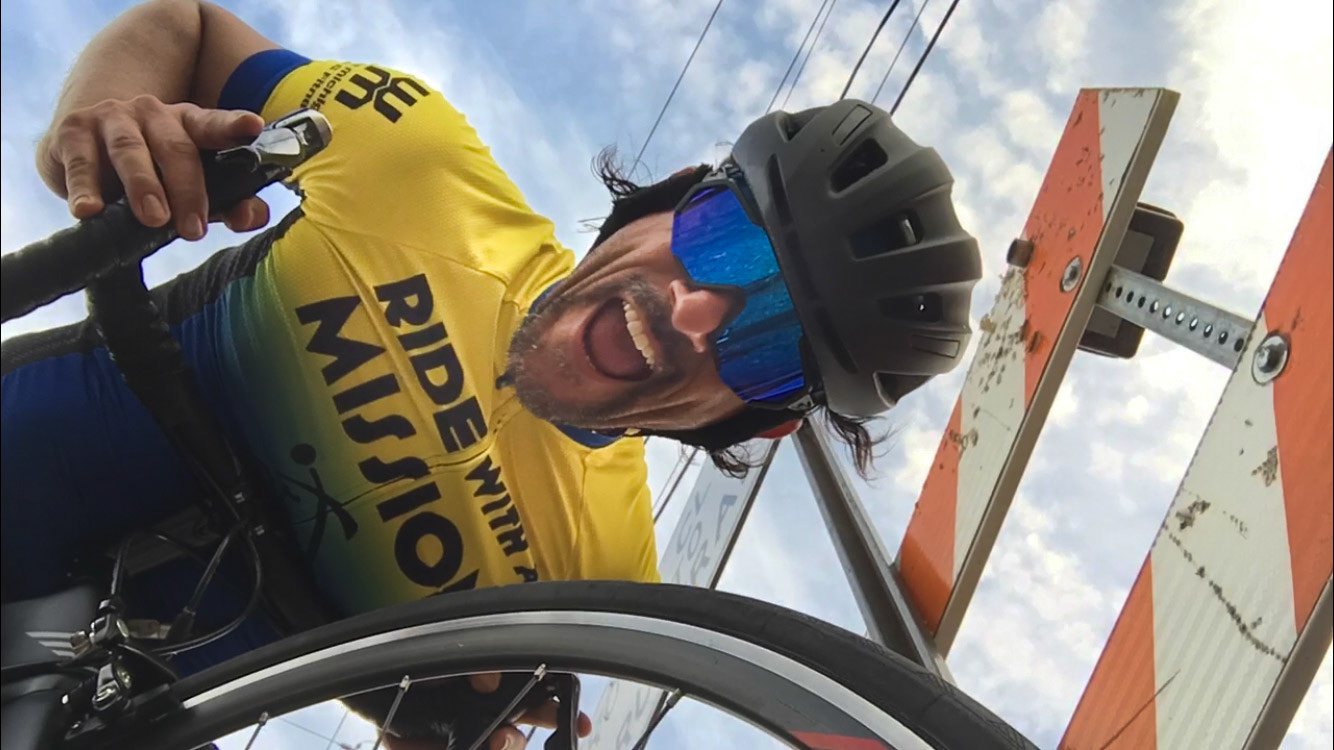 Want to stay in the loop with VIVELA EVENTS. sign up here